Annual Events
Upendo Love Day
This is a day in Upendo's calendar of events. It is normally celebrated towards the end of the year after schools close. The day brings together Upendo Women's Group members (group guardians), children, staff, family guardians, volunteers and invited guests.
Each of the Upendo childrenis attached to a member of the Upendo Women's Group (group guardian). Each group guardian has a duty to frequently check on thechildren's welfare and progress in school and in life in general.
It's a day filled with songs and dance, motivating speeches and sharing a love breakfast and lunch.The aim of this day is to give the children a new lease of life as they socialize, mingle and share with the guardians and guests. It lifts their self esteem high and view the future with hope.
Christmas Party
Due to economic hardships, not every family in Kenya celebrates Christmas! Upendo holds a Christmas Party every year where the children have an opportunity to celebrate with group guardians, family guardians, staff and guests. This is normally held one week before Christmas. The project also distributes Christmas break food to all the guardians and children that will last them for the days they will not be at their homes with guardians.
Upendo Prize Giving Day
The event is held in November to recognize, reward, appreciate and motivate our children, guardians, volunteers and staff in their different areas of work.
We recognize success and celebrate academic achievement and outstanding hard work throughout the year in all of the programmes undertaken by the project.
This event also aims at making everyone revel in and value learning and other activities. It's a great way to end the year!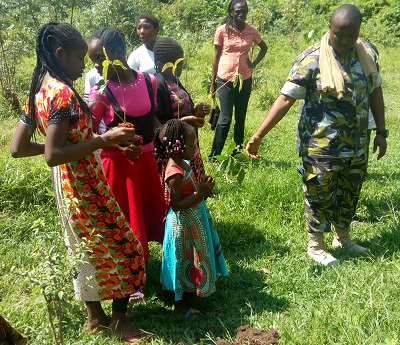 Community Service Days
Upendo family (children, staff, founders, Board members and volunteers) in a year conduct at least 3 community service activities in the community which include beach cleaning, tree planting, among others. This is a way of giving back to the Kilifi community which has supported the project for many years in so many ways.