Our Children
Upendo Orphans Support Project provides holistic support to over 60 destitute children in Kilifi in the form of food, clothing, shelter, education, psycho-social support, healthcare and skills empowerment among other forms of support.
The project supports children across all levels of education. A majority, however, are in primary school.
Gabriel Mwendwa
Form 2, 2020
Gabriel has grown to be a very charming boy. He joined Upendo in 2007. He is currently in Form 2 at St. Patrick Iten, a national school in Rift Valley. He aspires to be a pilot.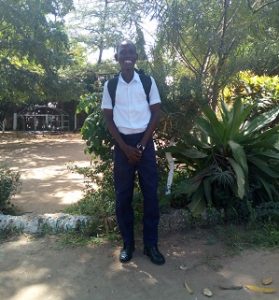 Pius Charo
Form 2, 2020
Pius is currently in Form 2 at Ribe Boys High School, a national school in Kaloleni, Kilifi. He is excelling academically and Upendo is very proud of him. He also holds a national grade III tailoring examination certificate.
Nuru Nzai
Class 8, 2020
Nuru is a lovely and talented young girl. She is in class 8.''Upendo has shown me total love and care; it has been parenting me by providing mewith education, food, healthcare etc. I am grateful that I know how to speak basic French through Upendo.
Saida Salim
Class 7, 2020
Saida Salim is in class 7. She is the firstborn in a family of four children. She aspires to be a teacher.''I like Upendo very much because they pay my school fees, buy me text books, school uniform and also food. I have learnt many skills at Upendo like tailoring and singing.''
Despite their poor upbringing, the children are excelling. Their futures are promising. Children are admitted to the project in direst need. Each child under the project is assigned to a Women's Group member (Group Guardian) who looks after and supports the family.The children are supported holistically to grow up as independent and confident young people with the skills to take up meaningful employment or enterprise.